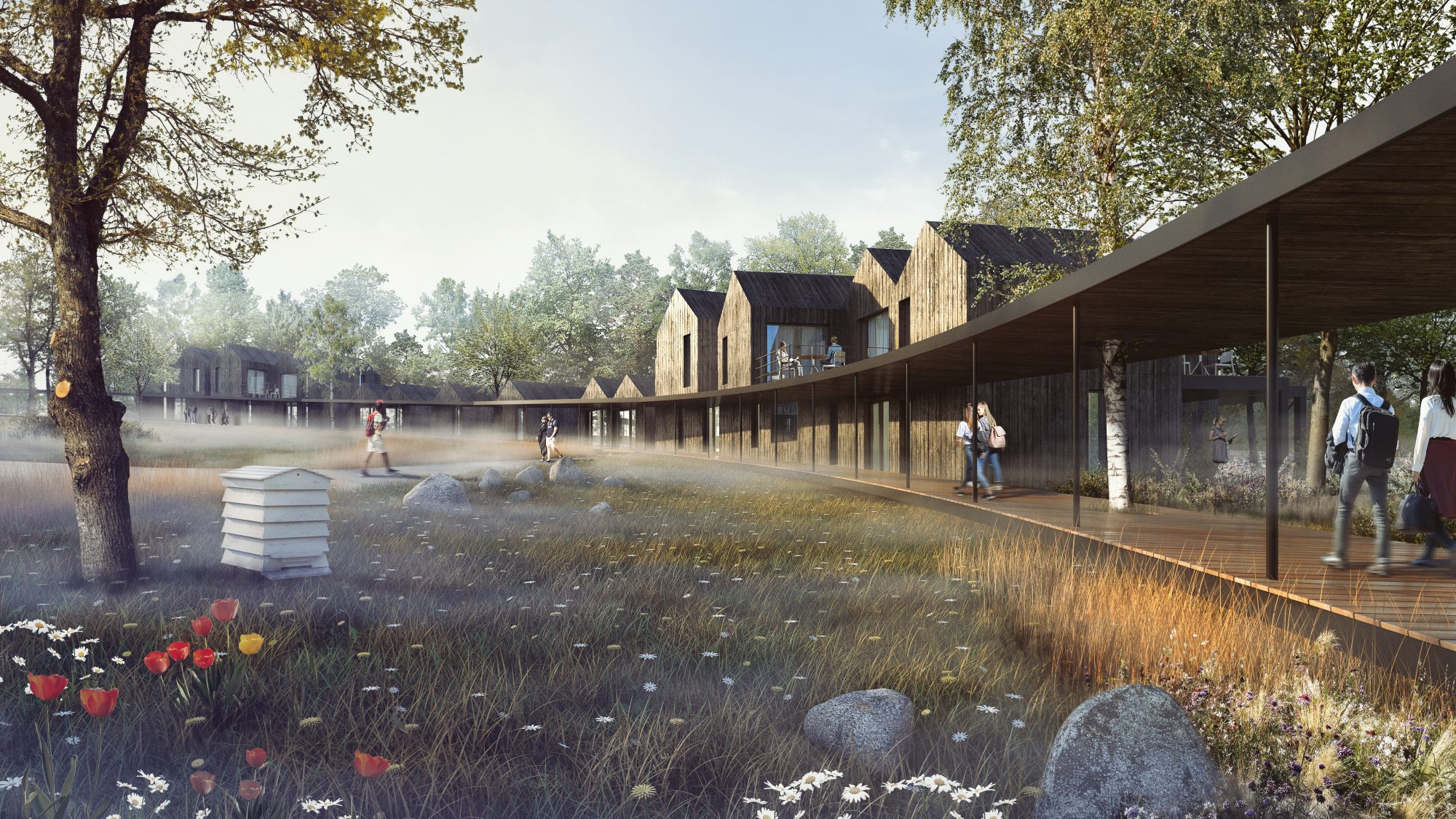 Trinity College / Bristol
We are delighted to have been selected as a finalist in an open competition to design new student accommodation for Trinity College, Bristol and are looking forward to the next stage of the competition in September 2020. Trinity is a theological college training full and part time students, both on independent study and those training for ordained ministry.
Being close to creation – the natural environment – is an important element of our design concept. Our design proposals seek to respect the woodland setting of Trinity College, arranging the new accommodation in clusters of different sizes linked by a covered way.
The interiors will be finished in natural materials, capturing views out into the woodland and gardens.
The design of the new buildings uses off-site manufacturing and modern methods of construction to ensure they can be assembled quickly (possibly using an element of self-build) and ensuring that damage to the surrounding woodland is minimised. The modular room types offer a variety of configurations to provide living space for single students, married students and students with families.
A new forest walk is created around the perimeter of the site, locating the new accommodation within the woodland. This arrangement allows for the new accommodation to be constructed in phases, in a sustainable way. The walkway helps to define the existing boundary between the woodland and the college gardens.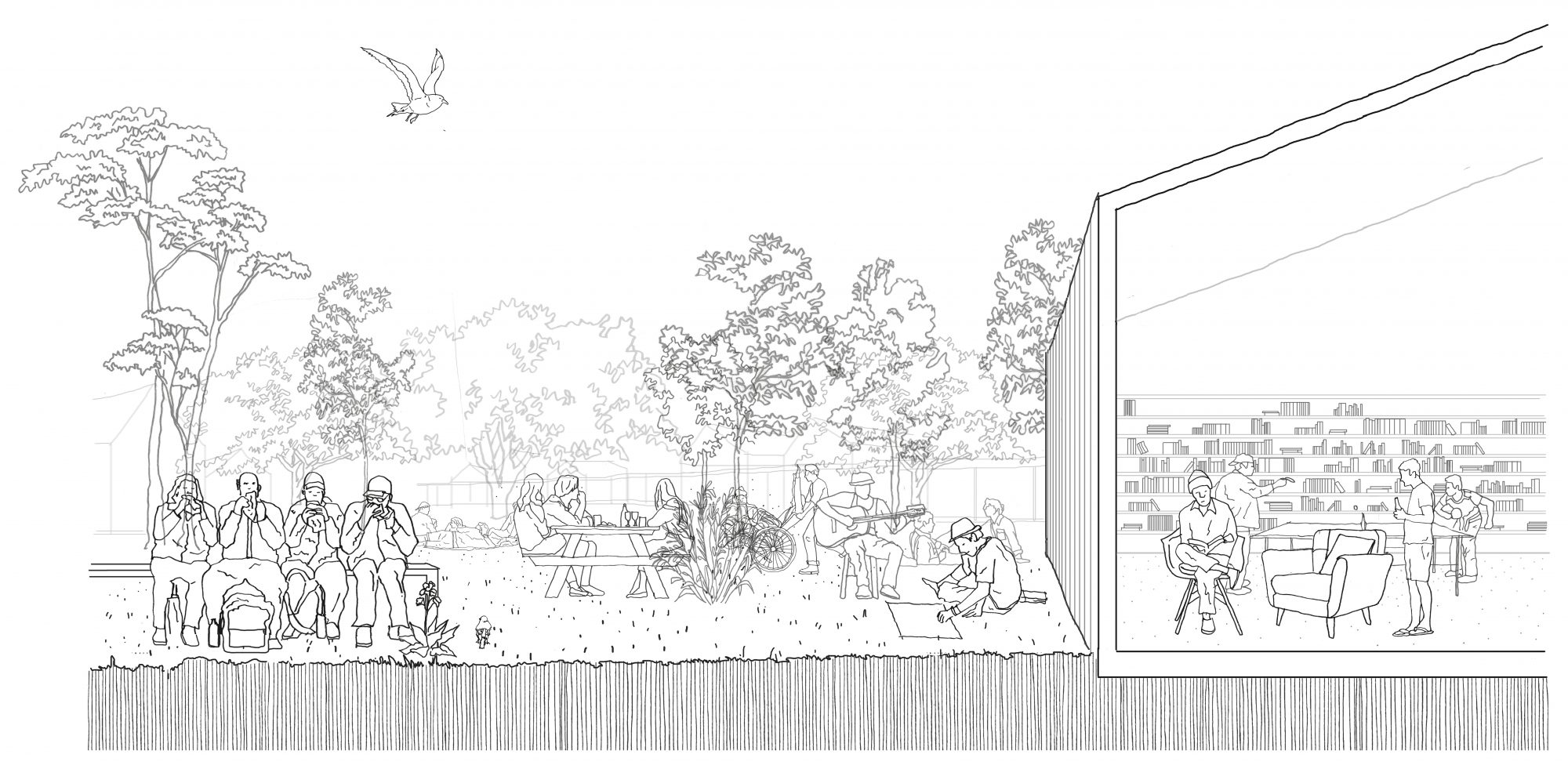 WordPress developer @whoisandywhite