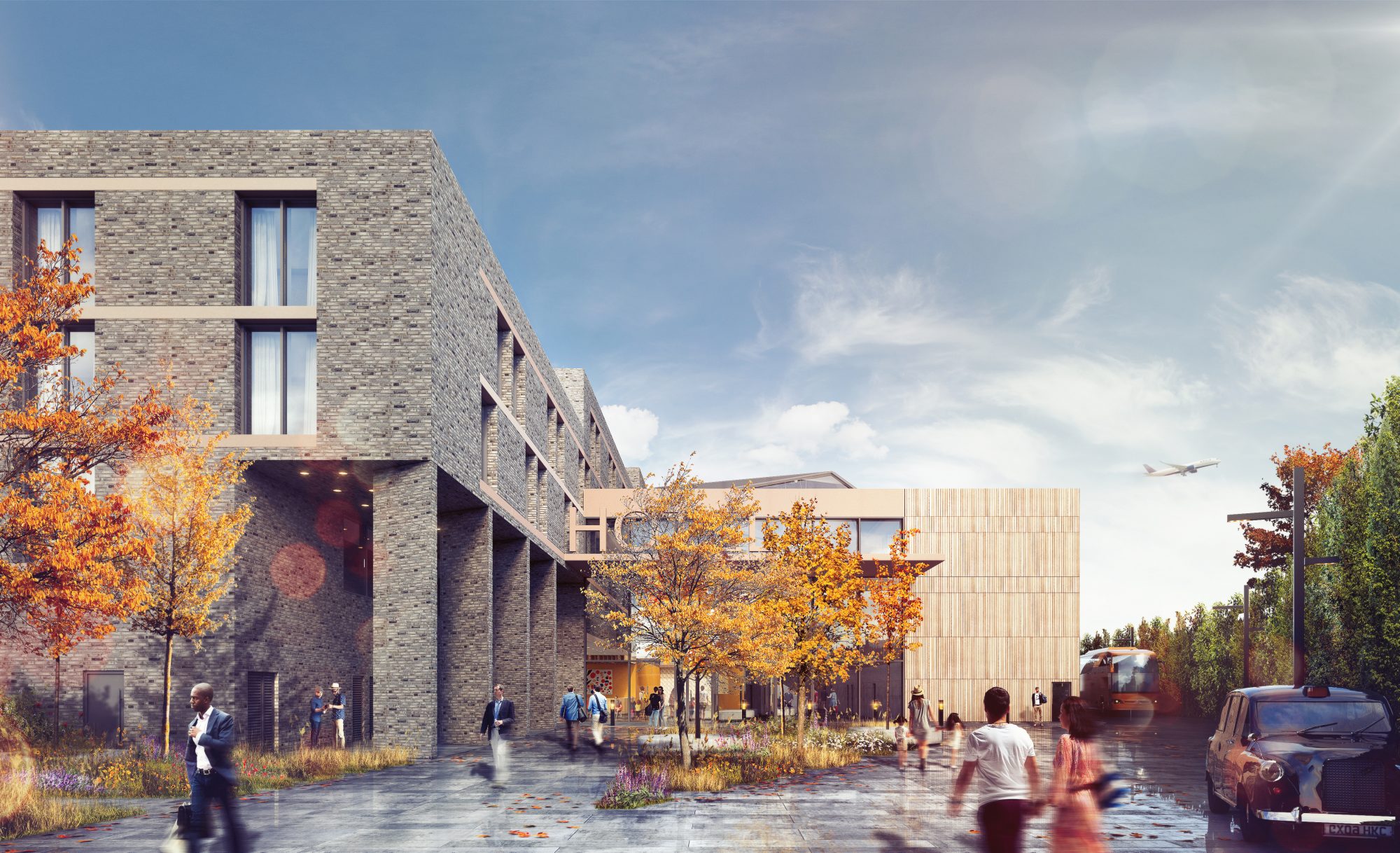 Sipson House Hotel / Heathrow
FBM Architects have secured planning consent from the London Borough of Hillingdon for a new 302 bedroom hotel on a site close to Heathrow Airport.
The form and massing of the new building responds to the local context. Rooms are arranged in two wings connected by a central atrium, with a taller element rising to six storeys fronting the M4 and a lower scale range to the west, respecting the nearby residential development. The façade of the range facing the motorway is heavily articulated, with textured timber cladding to the western block facing the homes on Sipson Road.
The design offers an efficient layout with separate points of access for guests and for servicing. The mass and height of the building comply with physical and radar safeguarding requirements.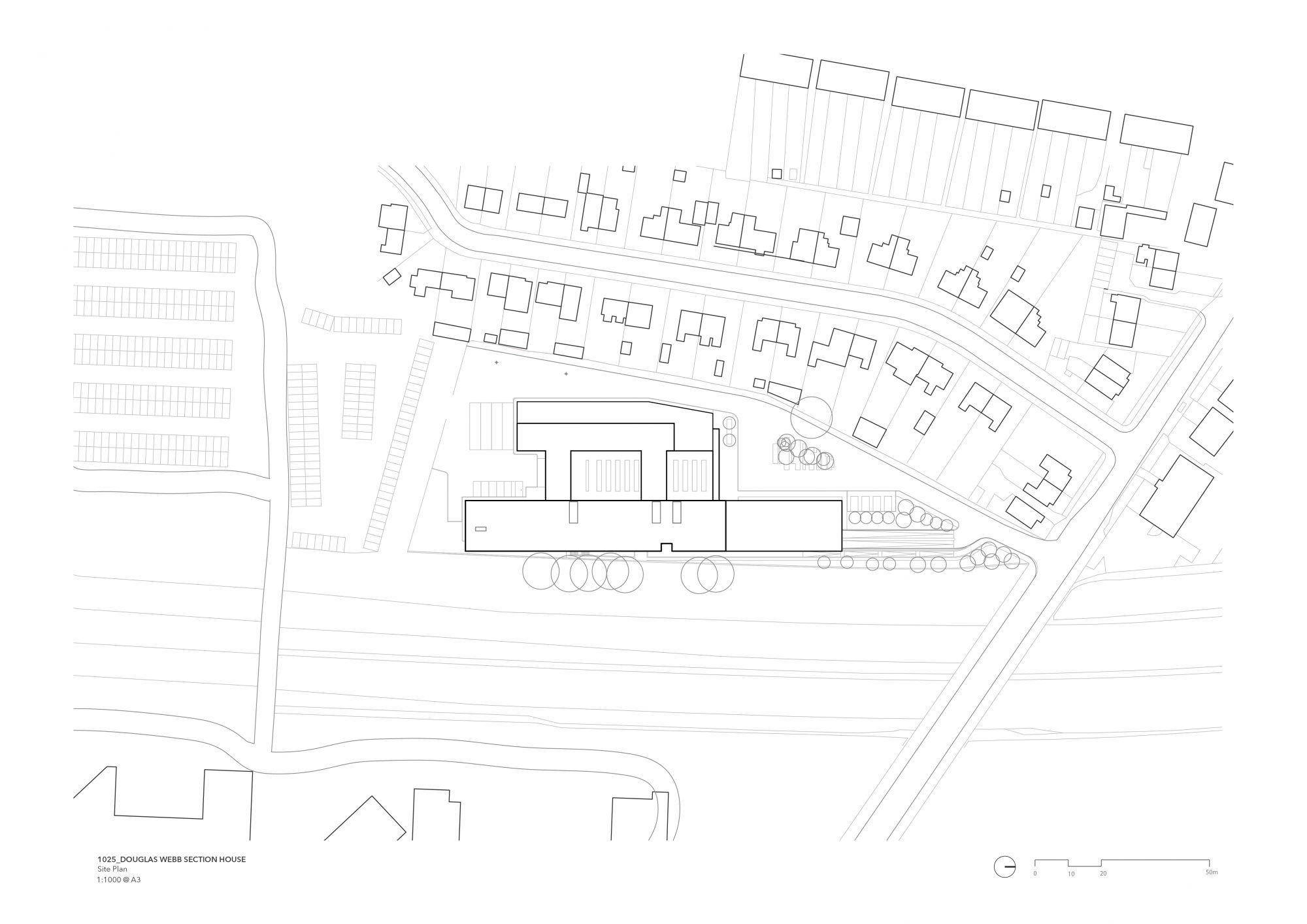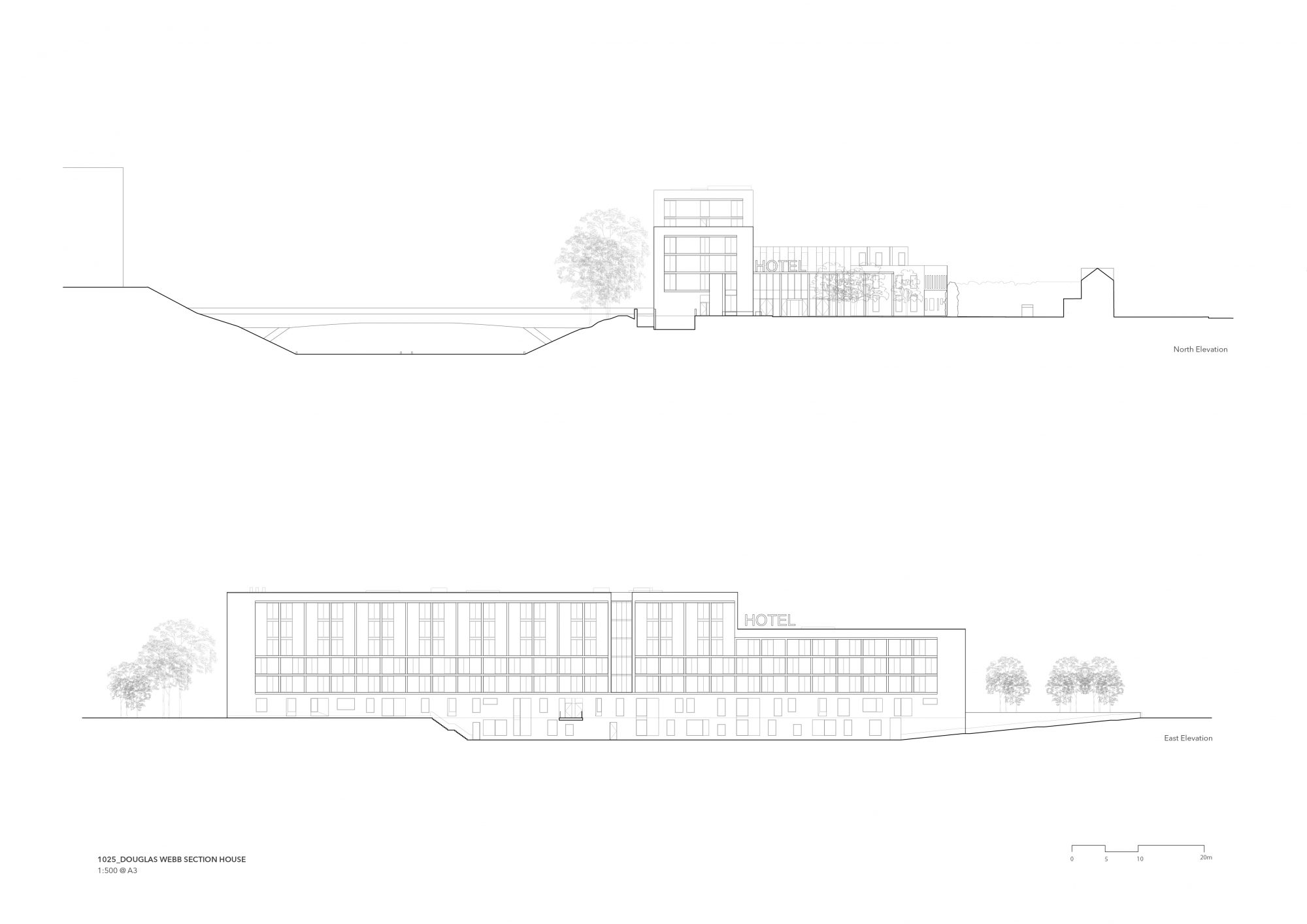 WordPress developer @whoisandywhite