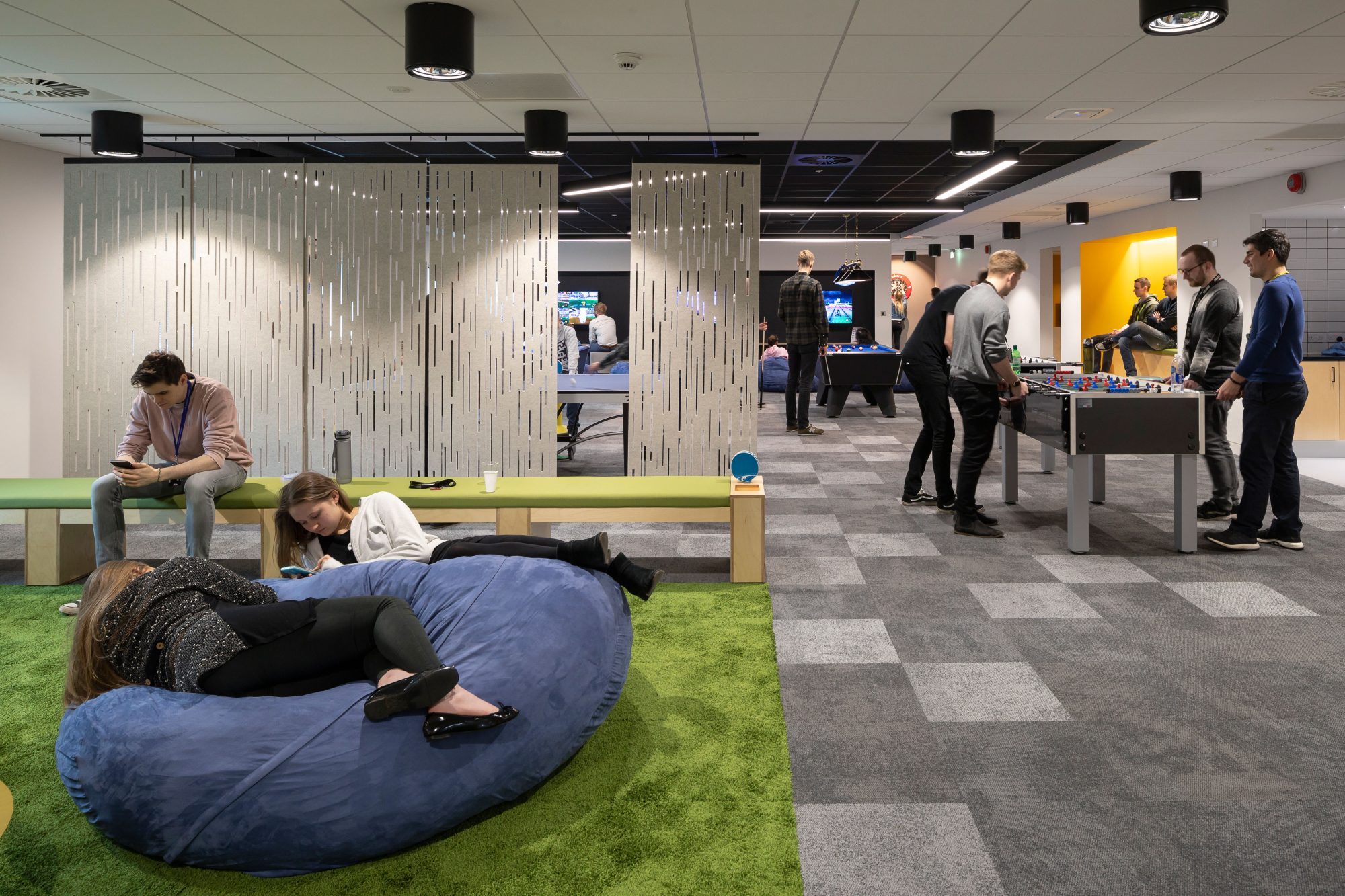 Leading Technology Company Office Fit-out
FBM Architects have completed the latest in a long line of innovative workplaces for one of the world's leading technology companies.
In this exciting fit-out, we have transformed a redundant office space to provide a forum for both work and relaxation.  The space provides a variety of settings to encourage interaction and chance encounters, whilst also space for individual work and reflection.
Our design solution overcame acoustic and technical challenges to provide two distinct but complementary areas; a quiet chill-out zone with individual time-out pods, touchdown desks and meet-up rooms, and an open-plan games room complete with such features as play tables, A/V gaming screens, and retro arcade machines. Fraser Brown MacKenna Architects were responsible for interior design, custom joinery, and the selection of all furniture and fittings.
Studies have shown that incorporating spaces for relaxation within offices can lead to improved employee happiness, well-being, and application – all leading to increased productivity. The new workspace is in high demand and is proving particularly popular amongst flexible and non-desk based workers who have the option of working from home.
WordPress developer @whoisandywhite