Hydethorpe Road / Lambeth
This project forms part of the Small Sites Programme being delivered by Homes for Lambeth, a not for profit company owned by Lambeth Council tasked with delivering more affordable homes for local families in the Borough. These proposals provide 14 high quality new homes a site to the south of 200-262 Hydethorpe Road.
Our design approach is contextual and seeks to provide the maximum number of high quality homes whilst enhancing the surrounding estate. The new apartments are arranged in a compact 'urban villa', located to provide an improved street frontage along Thornton Road. Ranging in height from two to five storeys, the new building acts as a transition between the seven storey building to the north and the two storey building to the south.
As part of the redevelopment of the site, which is currently an unused and overgrown ball court, a new health and wellbeing garden is provided, including a new play space, exercise zone and food growing opportunities, with further improvements to lighting and landscaping along the street frontage and site boundary.
Apartments have been designed to create well proportioned rooms with good levels of natural light and ventilation and ceiling heights of at least 2.5m. Apartments vary in size from one to three bedrooms.
The material palette takes reference from surrounding buildings. Brick is the principal material with the composition of window openings and the position of balconies informed by the listed Victorian villa nearby.
The project was approved by the planning committee in June 2020 and is currently at detailed design stage.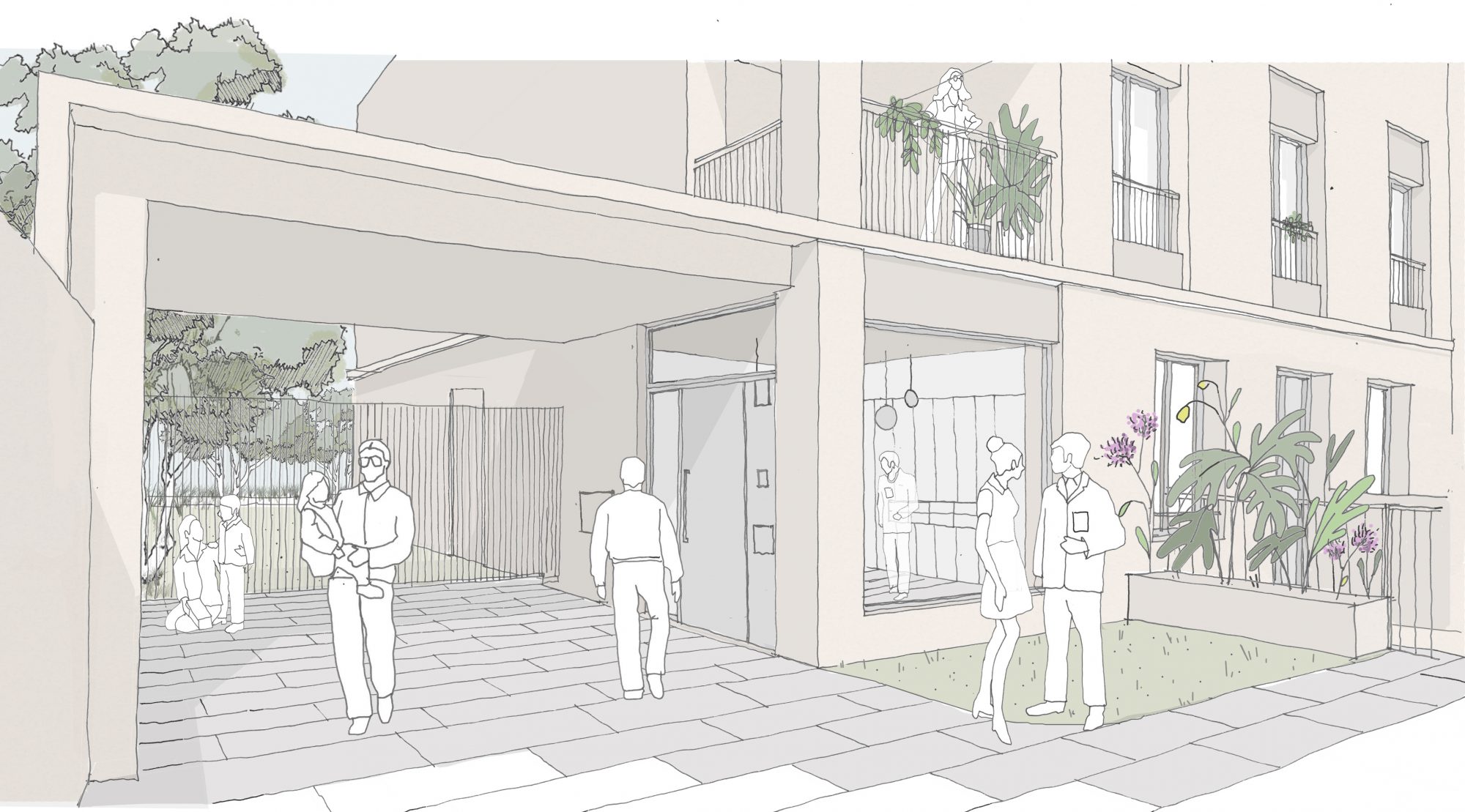 WordPress developer @whoisandywhite